What people say about Richard
August 2015 Masterclass, London
"Amazing resources, a brilliant group of people. Endlessly inspiring and informative. Thank you!".
Cara Bamford – Producer, Writer, Actor

"This was an accessible and enjoyable one-day course given by a brilliant and generous producer".
"Amazing seminar driven by Richard Holmes, sharing his producer expertise.  Always good value and enjoyable to attend".
Daz Kaye – Producer, Filmmaker, Actor

"This day demystifies the whole process of putting together a feature film".
John Langridge – Writer, Director, Producer

"Richard is a brilliant speaker whose experience and real life examples provided great insight into the world of micro-budget financing".
Savannah James-Bayly – Producer

"I can now talk investor language and blag about mezzanine debt with some degree of confidence!".
Sarah Culverhouse – Writer, Producer

"As a young aspiring writer/director, I got a full insight into what my producer will go through in order to get my film made".
"This is the second year I've attended this seminar. The last one inspired the birth of our film company. We now have a new slate with one film part financed.  After this course, people now take us seriously".
Anit Bashar – Director, Editor

"Richard Holmes delivers knowledge on the feature film process in a detailed and inspiring way".
Phil Meachem – Independent Producer

"This was a very inspiring, step-by-step guideline of how to get your script financed and produced".
Graeme MacKenzie – Producer, Writer

"Richard is a great presenter, very engaging and clearly highly experienced – someone you'd definitely want to learn from".
"I have learned the truth about financing a £1m budget feature film from the man who has actually done it.  It's given me the confidence to go out and develop my next feature".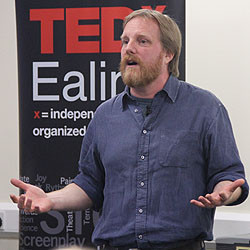 June 2014 Masterclass, London
'As honest an insight into the realities of producing as William Goldman on Screenwriting. Richard Holmes is literally the best speaker I've ever heard!'
Richard Nash, TV Producer & Director


'I enjoyed the amount of depth Richard went into whilst still keeping everything upbeat and interesting. Very informative'
Sarah Exton, Writer & Producer


'A truly outstanding event – very comfortable, informative and inspiring….plus a brilliant networking opportunity. Thanks!'
Clive Exton, Producer


'I've read books, but hearing it straight from the mouth of someonw who has done it before just bought everything to life for me.  Richard helped turn what was a vague entity to me into something real and achievable'.
Trishul Thejasui, Filmmaker


'Great opportunity to network and realize you're among a group of people just as crazy as you!!!'
Susan Head, Casting Director & Associate Producer


'Advanced Producing demystifies all aspects of producing. Richard Holmes is charismatic and very honest about his experiences in the film industry.  Hands down the best event available in London.  What are you waiting for?  Book a place…NOW!'
Kerri Trounce, Producer


'Richard was wonderfully generous with his personal experiences – wins and disasters alike!'
Diana Rampton, Writer & Filmmaker


'This course has been a revelation – it's changed what I will be writing now…'
Debbie Flint, Writer


'Tidal wave of essential info anyone who wants to produce a film in the UK.  Richard Rocks!'
Paul Sukhija, Filmmaker


'Meeting and networking with other filmmakers was one of the highlights.  Equally informative and entertaining, the Advanced Producing workshop was well worth the money'.
Corina Skerritt, Producer


'This workshop has given me a step by step blueprint of things I need to do!'
Alex Swinfen, Writer & Director


'This event provided more insights than the last 10 events I've been to put together!'
Ben Stevenson, Director & Producer


'Richard makes it easy to see yourself in his shoes with a film of your own'.
Michelle Hickey, Writer


'This course gave me a fantastic overview of producing, from development, financing, production and distribution'.
Nadin Hadi, Producer


'Richard Holmes was funny, interesting and highly knowledgeable, and I would highly recommend listening to anything he has to say when it comes to producing'.
Erica Ryan, Filmmaker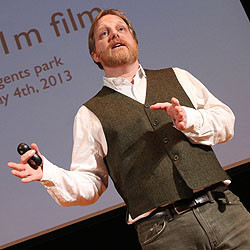 May 2013 Masterclass, London
'Sage advice from a prolific producer'
Mike Mindel, Writer / Producer

'It's like a 2 year MA in one day!'
'The blood, the guts, the depth, the detail, the fury, the humour… of film production – epic masterclass'
'I learned more 'real world' and applicable information in one day than I did in three years at film school'
'I was continually and thoroughly engaged. Richard was as hilarious as a professional comedian, whilst educating us on deeply complex themes. His first hand experience was as rewarding as it was terrifying. Truly brilliant and inspiring.'
Joel Mishon, TV producer 
'A fantastic workshop from a gifted producer whose stamina is truly an inspiration – 10 out of 10 – every producer should do this class!'
David Skynner, Filmmaker
'Richard is the real deal , still in the 'thick of it', and candidly shares his most recent experiences'
Fuad Omar, Producer

'The amount of detail and real life examples and documents provided is unheard of in any other filmmaking class'
'It is wonderful to be in such a positive and energising environment'
'Such a relief to get someone actually doing what they are teaching, and being transparent and honest about it too. Thoroughly recommended'
David Sigston, Writer / Director

'The level of detail was intense but necessary'
'Couldn't recommend more highly'
Gez Medinger, Producer/Director

'The wealth of information and its value was just staggering'
'Direct, funny and truly inspiring'
'Great energy and energising'
'Informative, well structured and engaging – even the dry bits'
'They never go into this much real world detail in film school – amazingly insightful'
'Worth every penny. Invaluable'
'Great resource, all you need in one day'
'Well organised, well planned, very informative, real and practical. Better than going to university'
'The truth, the raw truth…'
'Richard's energy and honesty was fantastic, imparting important info gained over years of experience'
'Hearing from an active and prolific producer who is regularly getting films financed in the millions was a revelation. I know know where I have been going wrong'
Gail Hackston, Writer and producer

'Richard has given me a completely new understanding of how hard and how long producers work. He was warm, funny, comprehensive and his passion for his job came through in spades. I want him to produce me!'
Alexandra Denye, Filmmaker and screenwriter

'fascinating… a great dose of reality'
Paul Murphy, Writer/Director

'What a complete legend!'
Amanda Duke, Writer

'Thank you for being inspirational and so generous with your time and experience'
Hugh Brune, Writer

Terms and conditions
If you need to cancel your ticket purchase you can get a full refund up until 30 days prior to the first event. After that we cannot offer refunds. Refunds will be paid back promptly although there will be a 10% admin fee deducted. Alternatively, tickets are transferable to other people if you can find someone to replace you. We are happy to change the name on the ticket. Please allow 48 hours for this change to take place. We reserve the right to decline admission and offer a full refund in such circumstances. We reserve the right to change the venue. We reserve the right to cancel the event and offer a full refund.