Advanced Producing with Richard Holmes, one day workshop
Develop, finance, produce and sell your first £1m movie
A one day workshop for filmmakers who want to work at the £1m budget level and beyond.We show you how to restructure, position and package your film so that it is attractive to broadcasters, investors and international sales agents.

Date: August 8th 2015 (Saturday)
Where: Regents University, Regents Park
How much: £99
'

Sage advice from a prolific producer'
Mike Mindel, Writer and producer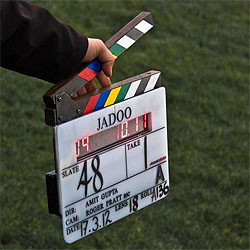 We are going to need a bigger boat!
Micro budget filmmaking is booming. But what if your project needs a bigger budget? Worse, what if you did reduce your budget and vision, and then the project that you have spent so long developing ends up disappearing in a sea of no-budget and poor quality movies?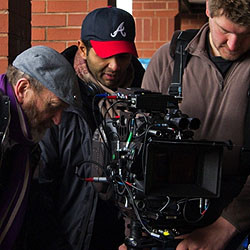 While the micro budget film world is going crowd funding crazy...
...there is still an industry, as healthy as ever, financing films from a mix of funding sources, including pre-sales, broadcasters, EIS investment, soft money etc… and making movies budgeted in the millions, movies that reach global audiences – sure they are still low budget by Hollywood standards, but blimey, what could we do with a £million budget?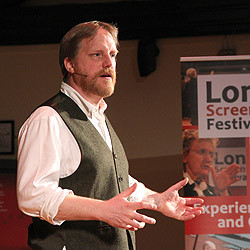 Meet the man who has done it... twelve times
Richard Holmes is a prolific British producer who has consistently produced feature films for between £1m and £2m for the past 20 years. In this candid and unique one day seminar he will share exactly how he, and you, can develop, finance, produce and sell feature films with that all important budget in excess of £ 1million – the budget that guarantees a sellable cast, distribution and a world class profile.
'It's like a 2 year MA in one day!'
Cera Rose Pickering, Writer
But everyone is turning to micro budget filmmaking now...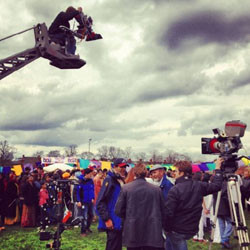 I don't need a £million to make my film do I?
Actually, you do. One of the things that sells a movie, both to the distributors and audiences at the end of the chain, is your cast. Ask any sales agent - after they have asked you about the title and genre, the first thing they will ask is 'who is your cast'? If you say 'unknowns', you may well hear the familiar click of the phone hanging up! Named actors who can deliver performances worthy of your screenplay will not only raise the artistic quality of your film, but also its commercial viability.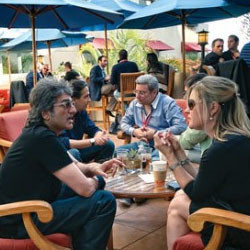 Also, surrounding yourself by expert professionals, cast, crew, screenwriters etc., can only improve your vision. But there is one key partner you really need involved. The Sales Agent. If they have a stake in the actual production of your movie, they then have a vested interest in selling your film hard. On most micro budget films, sales agents will only take your film on a punt. If it doesn't sell, it's no skin of their nose and they will continue selling hard the films in which they invested. Make a £1m film and get a sales agent in the mix.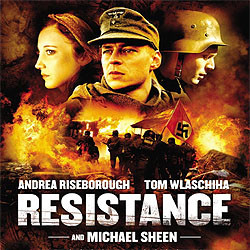 I can't raise a £million can I?
Actually yes you can. As Richard will show, even though it is a graft, raising £1million is not rocket science. He will show you just how to model your project so you make it attractive to producing partners and financiers. The key here is that while you will drive the project, you will also work with alongside experienced producers, people with targeted skills and relationships, and draw from their experience and networks. Remember, the film industry is screaming out for killer projects being driven by determined filmmakers. Can you step up your game?
'Hearing from an active and prolific producer who is regularly getting films financed in the millions was a revelation'
Gail Hackston, Writer and producer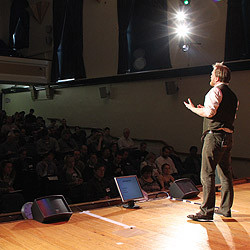 What's in the course?
There is a full breakdown of the day here… Broadly, it's broken into two halves – Strategy, the broad strokes of how and why, then tactics, the specific detail of how to make it happen.

Moving out of micro budget mentality

Why do some films get financed where others don't?

Developing, positioning and packaging a project that can get financed

Who puts money into a £million film and why

How to find investors and how to get them to commit

How to get the biggest names for your film, and why its essential

Working with sales and distribution partners and WHY they will want to work with you

The money, getting it in, spending it, cashflowing, selling it, getting it back in and distributing profits

The next film and why it's essential to your strategy
Full schedule HERE
'Richard's energy and honesty was fantastic, imparting important info gained over years of experience'
Paul Sukhija, Filmmaker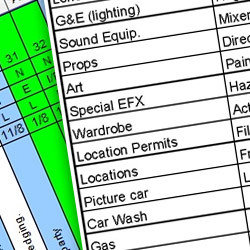 Get The Paperwork
Having real world budgets and other critical documents from a real world film, direct from the producers laptop, can be hugely illuminating – and Richard is prepared to share those documents with you – partially redacted of course, for legal reasons. This paperwork will show you, line by line, exactly where the money goes on his £1m films, compared to your own micro budget experiences. Gold dust.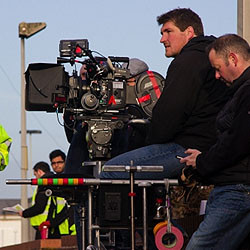 Unlike ANY other course
A lifelong career in film is dependent on making a SECOND film. The first film is easy by comparison. And a smart filmmaker would lay the plans for that all important second film before they even made the first, just like Chris Nolan did with 'Memento', his second film that was produced right after his debut 'Following'.
We know of no other workshop that details the step by step process you need to follow when transitioning into fully funded productions.
Richard has been there and got the T shirt, plus he is also an exceptional communicator. We guarantee you will leave with a sense of purpose, direction and clarity.
'It is wonderful to be in such a positive and energising environment' Clare Cahil, Filmmaker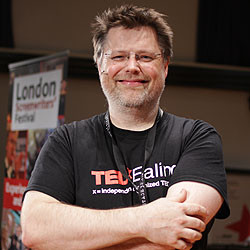 My Pledge To You...
If your business, aspirations and film projects are not taken to a whole new level during the workshop, I will give you a full refund. Remember, as an organization, we are in the trenches right beside you. We have made films, we are making films and we connect with hundreds of experienced film makers through our books and bigger events.
Chris Jones - Film Maker and Author
'

Richard Holmes... What a complete legend!'
Amanda Duke, Filmmaker
Terms and conditions
If you need to cancel your ticket purchase you can get a full refund up until 30 days prior to the first event. After that we cannot offer refunds. Refunds will be paid back promptly although there will be a 10% admin fee deducted. Alternatively, tickets are transferable to other people if you can find someone to replace you. We are happy to change the name on the ticket. Please allow 48 hours for this change to take place. We reserve the right to decline admission and offer a full refund in such circumstances. We reserve the right to change the venue. We reserve the right to cancel the event and offer a full refund.